It must have been sometime in the 90s when I saw a report on television about an airport on a tiny island in the Caribbean where planes land only a few meters above the heads of the bathers. Of course, as a teenager, I didn't remember the name of the island or the beach, but it must have been burned into my subconscious somewhere: I have to go there. There is no other way I can explain it to myself that I actually started googling at the end of 2015 and in mid-2016 I was on a plane to St. Maarten that was supposed to take us straight to this adventure to Maho Beach. The story is similar to that of the flamingos in Aruba – what must, must!
Maho Beach – St. Maarten – Saint Martin – Wtf …?
Most holidaymakers end up on St. Maarten by chance because the route of their cruise ship takes them there. But how is that actually called right now … St. Maarten – Sint Maarten – Saint Martin – St. Martin … or what? Yes. Both Sint Maarten and Saint Martin (each also known by the abbreviation St.) are correct names for the really small Caribbean island that used to be part of the Dutch Antilles. The different naming results from the fact that it is on St. Maarten / St. Martin gives a Dutch and a French part. Since the capital Philipsburg is a free trade zone, it is a popular port of call for cruise ships and thousands of cruise guests are "tipped" onto the island almost every day. The main attraction of St. Maarten is without a doubt Maho Beach,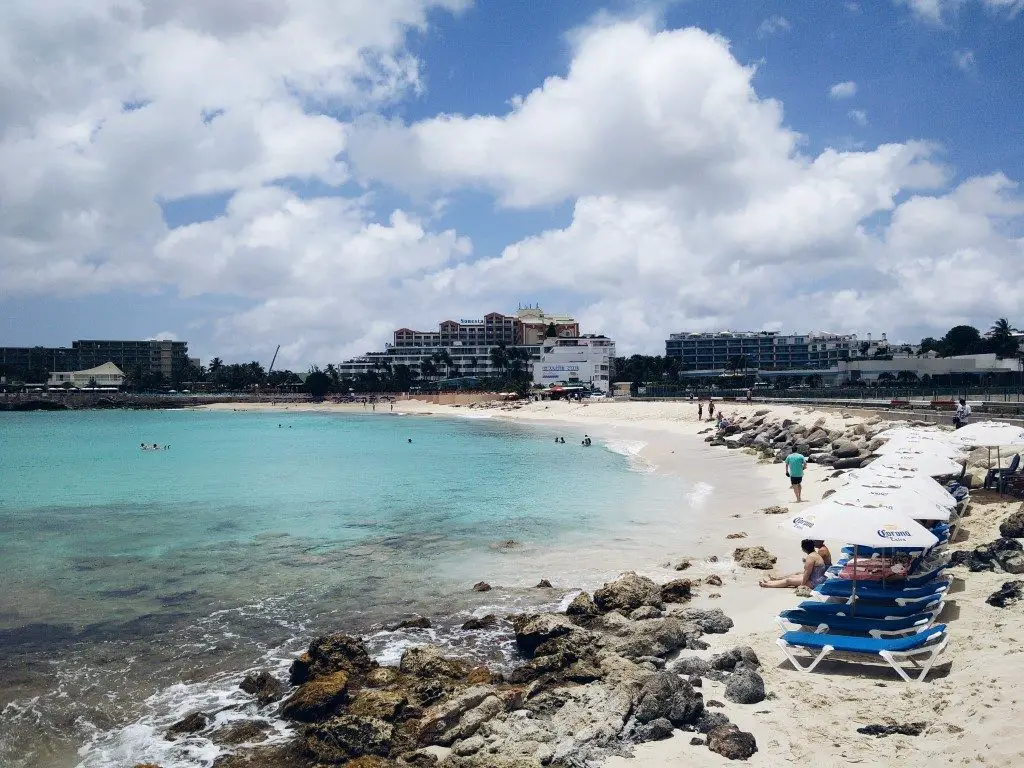 And we wouldn't be us if we were too this nonsenseuhhh … not have already done this adventure . In contrast to the day tourists, we took a total of 4 days for St. Maarten and were able to explore the island quite well. Now there are the full load of pictures, at the end of the article there are a few practical tips about Maho Beach.
Rush hour on Maho Beach
Yes, there is such a thing. There is air traffic all day at Maho Beach, but the large planes from overseas and the USA usually arrive between 11 a.m. and 3 p.m. The flight schedule looks different every day of the week, so it's best to inform you in advance which aircraft will land when on 'your' day.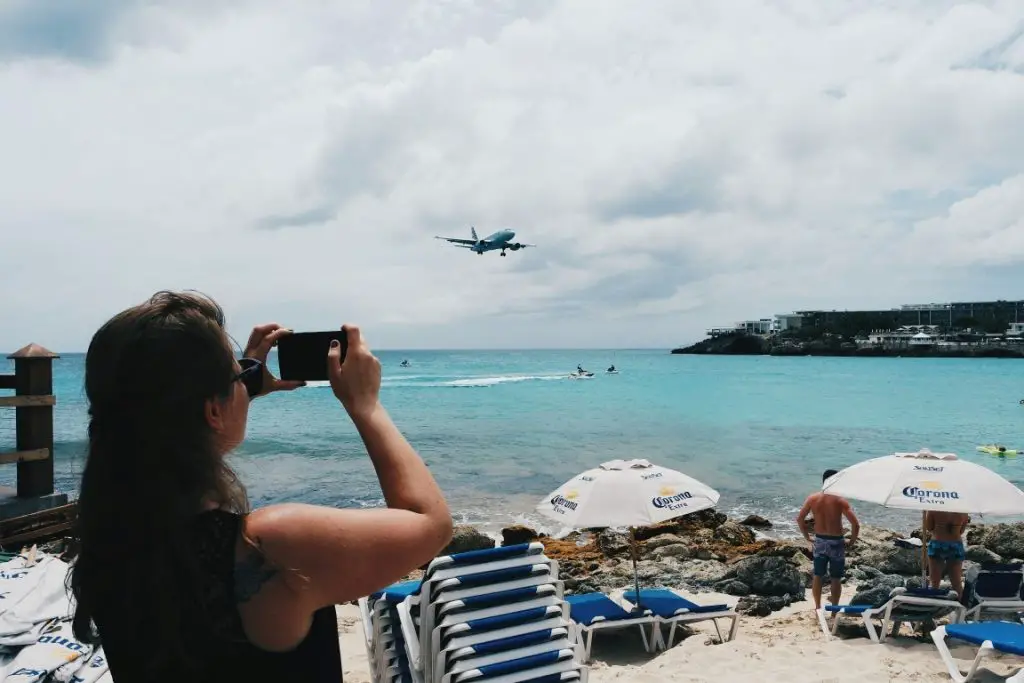 We used this overview of arrivals and departures , because the machines taking off can also be interesting if you want to head towards the fence. What it's all about? The machines usually start with the butt towards the beach and are very close to the fence due to the limited space. The planes have to give a lot of material to take off, because the runway is very short and abruptly bounded by hills, which is why the planes have to come up very quickly.
In reality this means that it is damn hot, warm and windy in the jet of such a turbine. The fence surfing at Maho Beach is quite popular , although highly visible warning signs are attached everywhere. Fortunately, there have been no major accidents to date, but we were able to experience firsthand that the situation can quickly get out of control.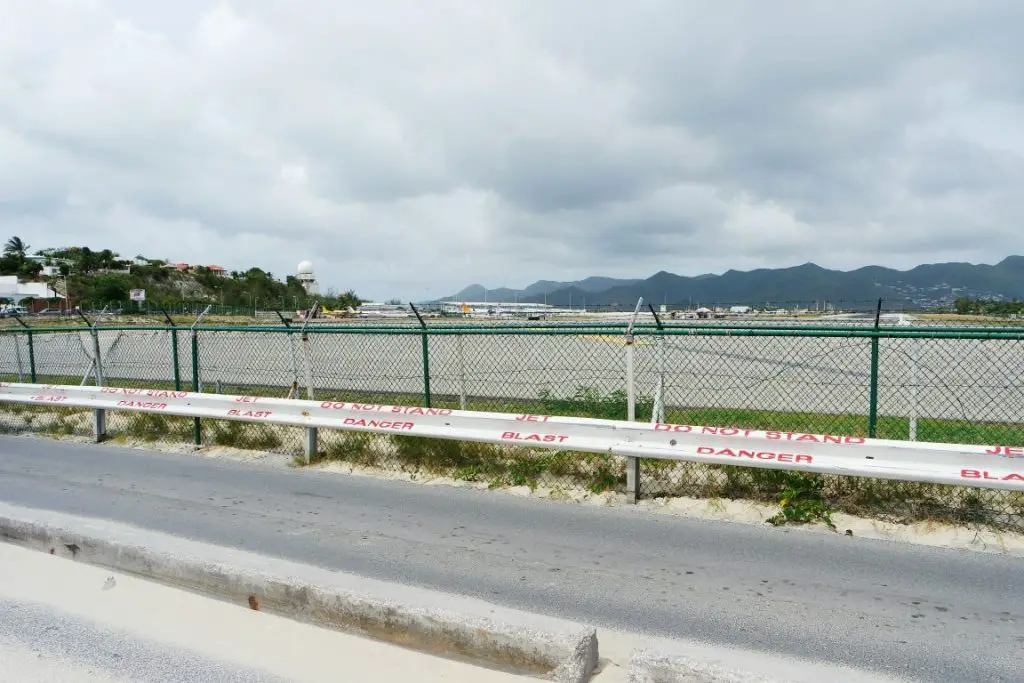 Somehow we positioned ourselves incorrectly when launching a larger Insel Air machine. We thought that we were pretty much on the edge and not in the middle of the jet of the turbines and suddenly a full gun went off. EVERYTHING has flown around our ears including ourselves! For about 5-10 seconds I wasn't sure if this would survive because I was just stuck in the middle of a goddamn sandstorm. The final losses to report were: a contact lens and a hair tie. Buuhuu. So don't make nonsense! I'm pretty sure we were on the edge of the spectacle and don't want to know how the people who were in the middle of it were doing.
But it's also a fact: Maho Beach is fun. We couldn't get enough of it and were there for at least 2 hours every day. On the beach itself it looks rather bad for reasons lying around (although this is quite possible on the edge if the background noise doesn't bother you). You can also sit comfortably in the two bars on Maho Beach every now and then. The Sunset Beach Bar is good for planespotting, the prices for food and drinks are also okay (not cheap, but okay). Here you will also find the famous surfboard , on which the arrival times of the machines are dailyto be written out. Cheaper drinks are available in the bar on the other side of the beach, but from there the view of the arriving planes is a little worse.
PS: Happy Hour starts at 4 p.m. in the Sunset Beach Bar. Bottom up!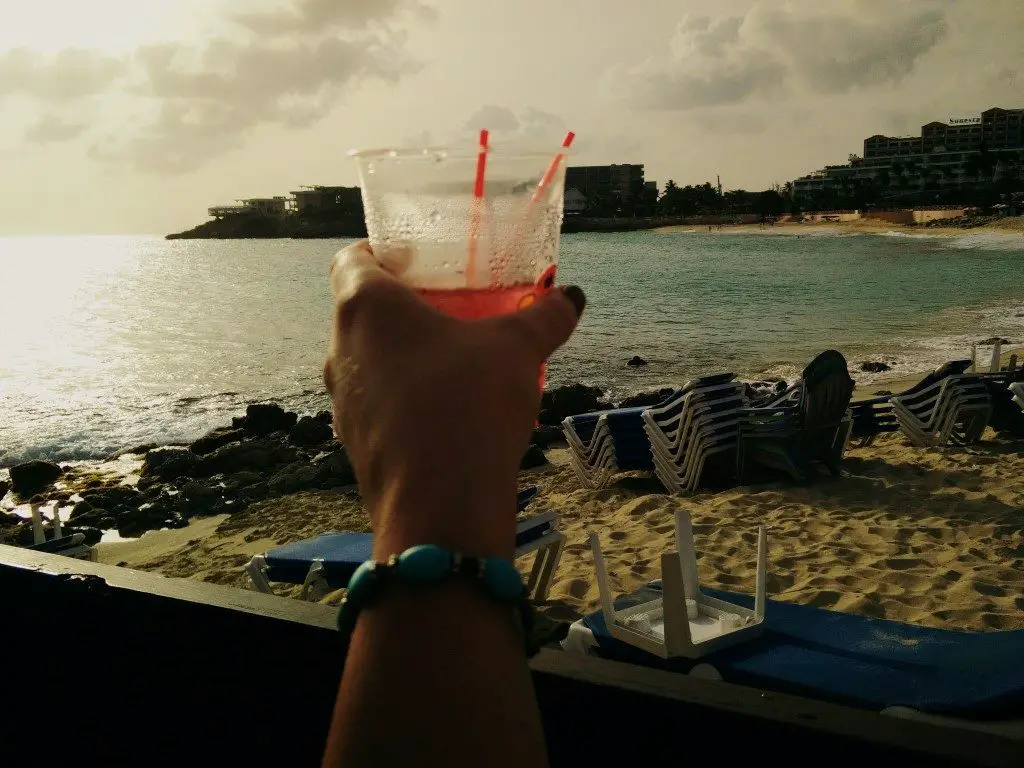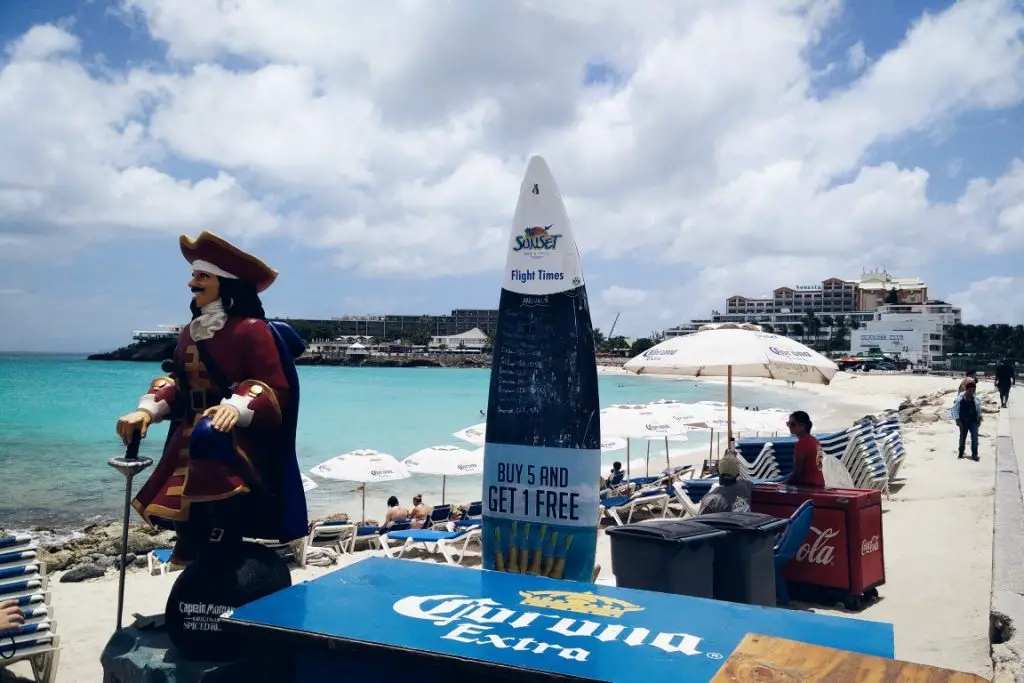 Practical tips for Maho Beach: arrival and parking
In general, getting to Maho Beach is very straightforward. St. Maarten is so small that the beach is basically just a stone's throw away, no matter where you are from.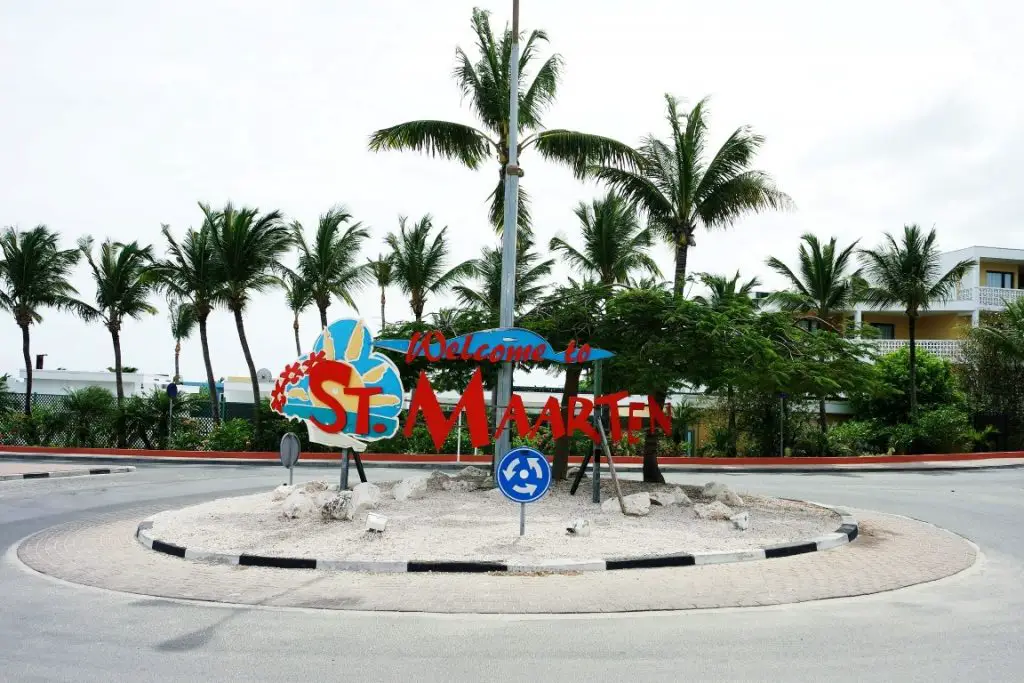 Arrival from the airport
Maho Beach is located directly on the runway of Princess Juliana Airport (SXM), so you could theoretically walk to the beach in about 20 minutes (the road meanders and makes a few detours). Alternatively, you can take a taxi and be in max. 5 minutes to the beach. It's stupid with luggage, of course, but if you can put it somewhere or have a stopover of several hours in St. Maarten, take the opportunity.
Arrival from the port of Philipsburg
Most holidaymakers arrive here by cruise ship. In Philipsburg you can either rent a car and jet off on your own or take a taxi to Maho Beach. The taxi prices on St. Maarten are regulated and are posted. A taxi ride to Maho Beach costs $ 20 , shared taxis are cheaper. You can find all information at Taxi St. Maarten.
A drive from Philipsburg to Maho Beach takes about 30 minutes. Note that on St. Maarten in and around Philipsburg and Simpson Bay there is usually a traffic jam in the afternoon and you will need longer on the way back to the port. Drive off in time!
If you want to rent a car and explore the island, we recommend booking in advance . St. Maarten is very small and the number of rental cars is limited. Spontaneously on site you will either not get a car or only completely overpriced. We always book with cheaper rental cars *
Parking at Maho Beach
This is also simple: There is a parking lot directly at Maho Beach with normal prices (we think we remember about $ 5). If you are a guest in the Sunset Beach Bar, the parking costs will be charged. Alternatively, you can look for a free parking space a few meters further on the fence around the runway, but there is rarely anything free there.