Actually, Jamaica was not on the plan for this year. But sometimes life plays its own game and suddenly all plans are thrown overboard, turned straight through the mixer and in the end something comes out that nobody would have expected. Sometimes that's good and sometimes it's just a brown, unsavory broth. In the case of Jamaica, the former definitely applies: Jamaica is not brown, but black, white, blue and above all one thing: green!
The decision to fly to Jamaica was made just a few weeks before departure – and so in mid-August, with an outside temperature of 20 degrees in Germany, I got on the plane with a backpack for the first time and found myself almost 11 hours later at 35 degrees and 80% humidity in the hustle and bustle from Montego Bay again. I had neither the time nor the nerves to explore the island's sights beforehand and I only booked the first two nights – but hey, it was not my first time in the Caribbean after Aruba , St. Maarten and the Bahamas I was also given active support in the form of my sister who lives in Jamaica … will be fine 😉
I was on the island for a total of two weeks, experienced scorching hot sunny days and scorching tropical rainy days, on which it poured out of buckets as you can not imagine (Hurricane Harvey luckily spared Jamaica, but its foothills were still a to feel little, I imagine).
Before there will be articles on the highlights of the island and tips for individual travel in Jamaica here on the blog in the next few weeks, I would like to tell you in the old tradition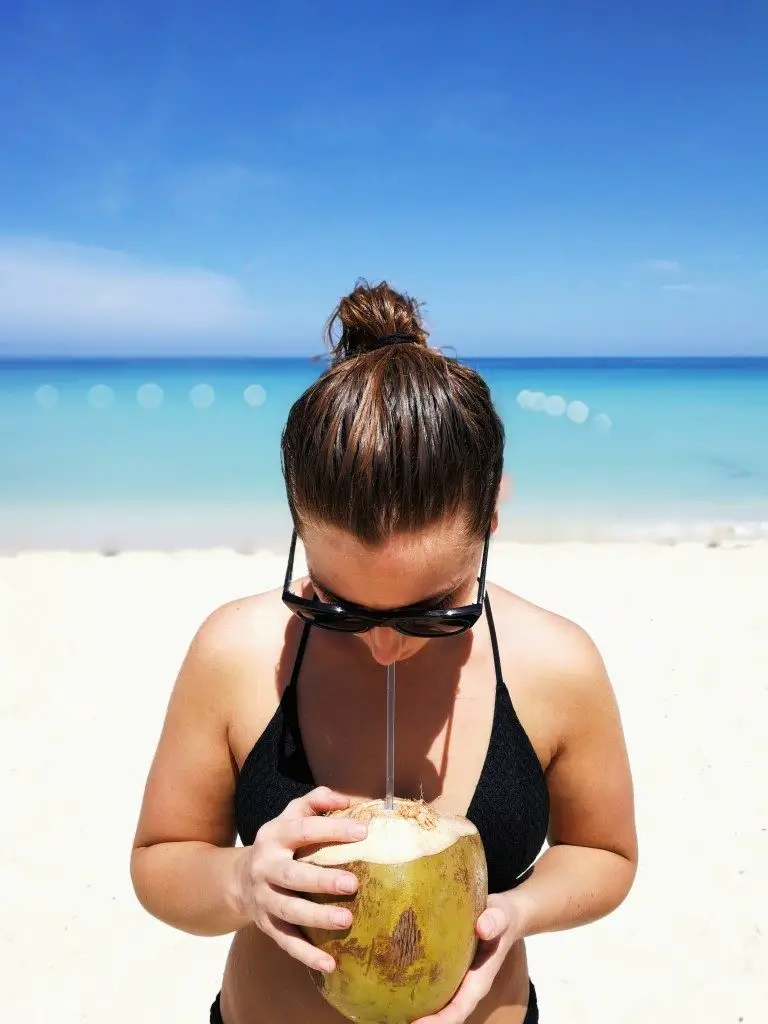 On the day of my arrival, I started straight to Negril …. Mainly away from Montego Bay, because here you really don't find much more than a series of relatively self-contained hotel complexes. Negril is also one of the tourist centers of Jamaica, but with the famous 7 Mile Beach there was of course a highlight that I, as a fan of white dream beaches, couldn't miss 😉 Since Negril is located in the far west of Jamaica, the sunsets are there really magical. For the most beautiful sunset (and cliff jumping, if you dare) make a little detour to Rick's Cafe!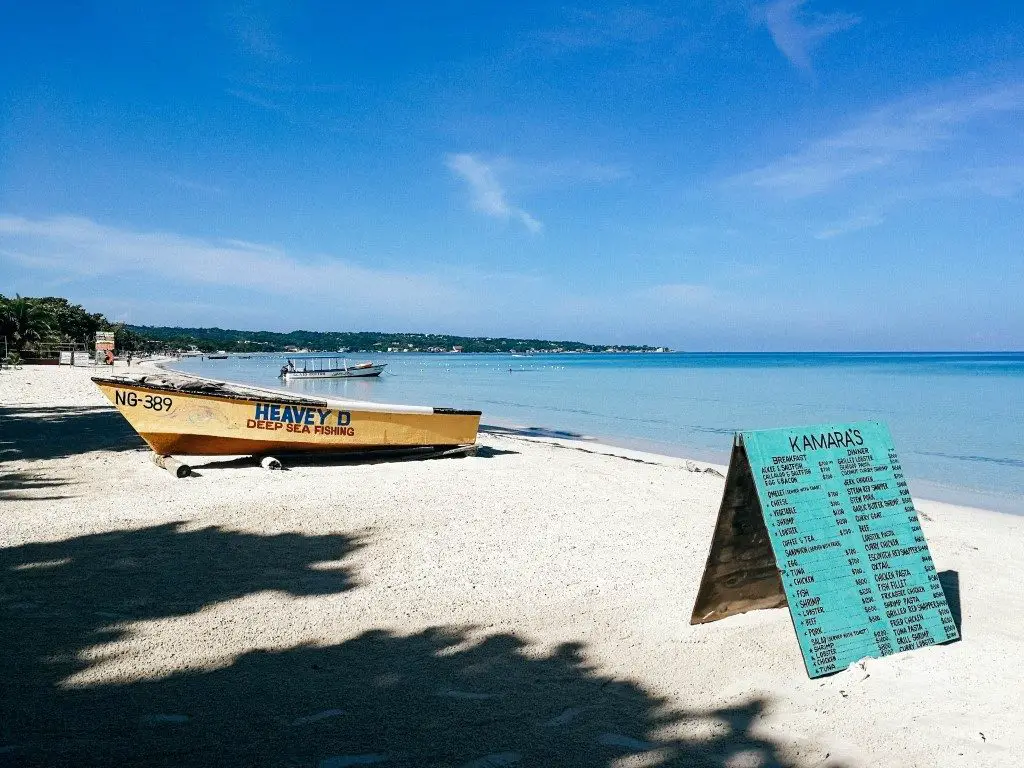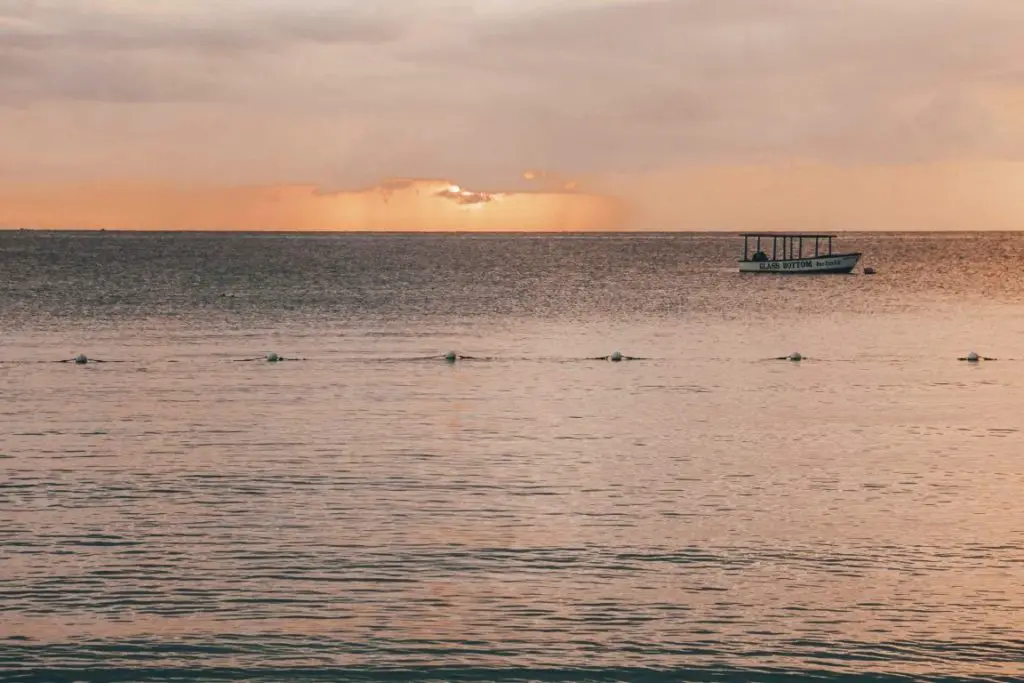 After Negril, my sister and I went back to the north of Jamaica, but again this time without a stop in Mobay – the destination was Ocho Rios. With the Irie Blue Hole, a highlight awaits that is still something of an insider tip. Grab a taxi that will take you to the Blue Hole and a local guide who will take you through the waterfalls and cascades, which is significantly cheaper than a fully organized tour from a tour operator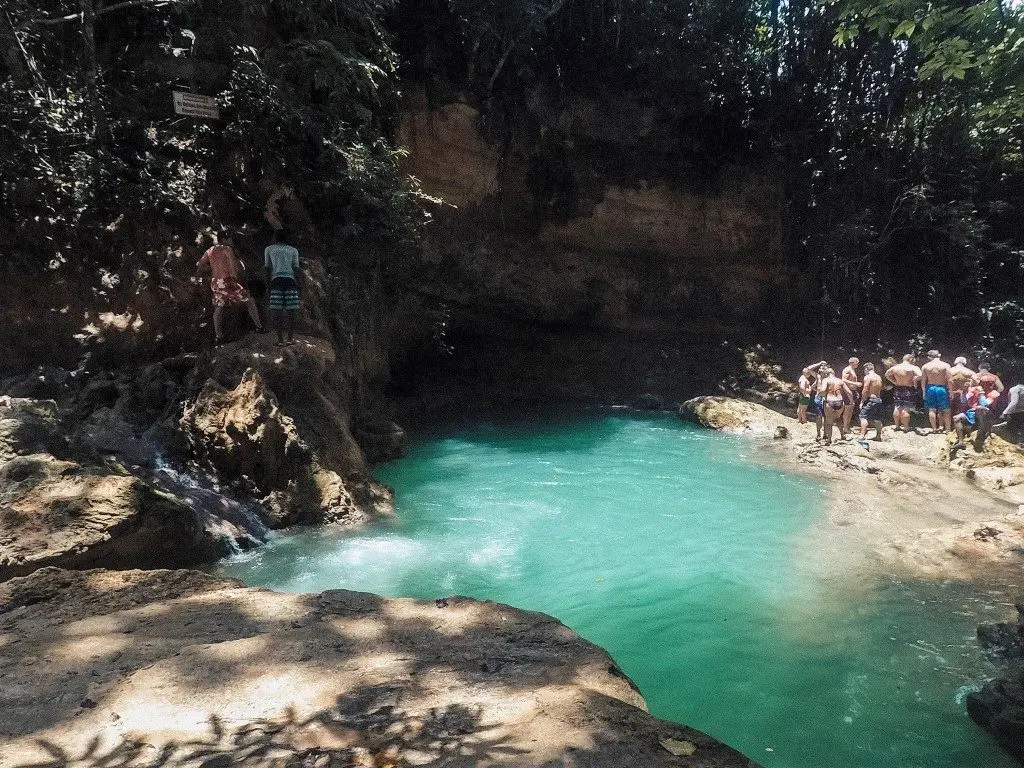 Beware: it will get wet! If you want to take photos, be sure to take a waterproof camera with you. I saw some Americans wiggling through the waterfalls with their big SLR cameras – not a good idea…. I had my GoPro Hero 4 * with me and stowed towels and other stuff in a waterproof backpack *, that worked well.
If you are into action and like to jump around in waterfalls and water holes, I can also warmly recommend the YS Falls. Since they are a little hidden inland and you need 2 hours to get there, whether from Negril or Montego Bay, they are not overcrowded with tourists. You can stay there the whole day to your heart's content and take turns sizzling in the sun, going swimming, plunging from ropes into the waterfalls or floating over the breathtaking scenery on a zipline.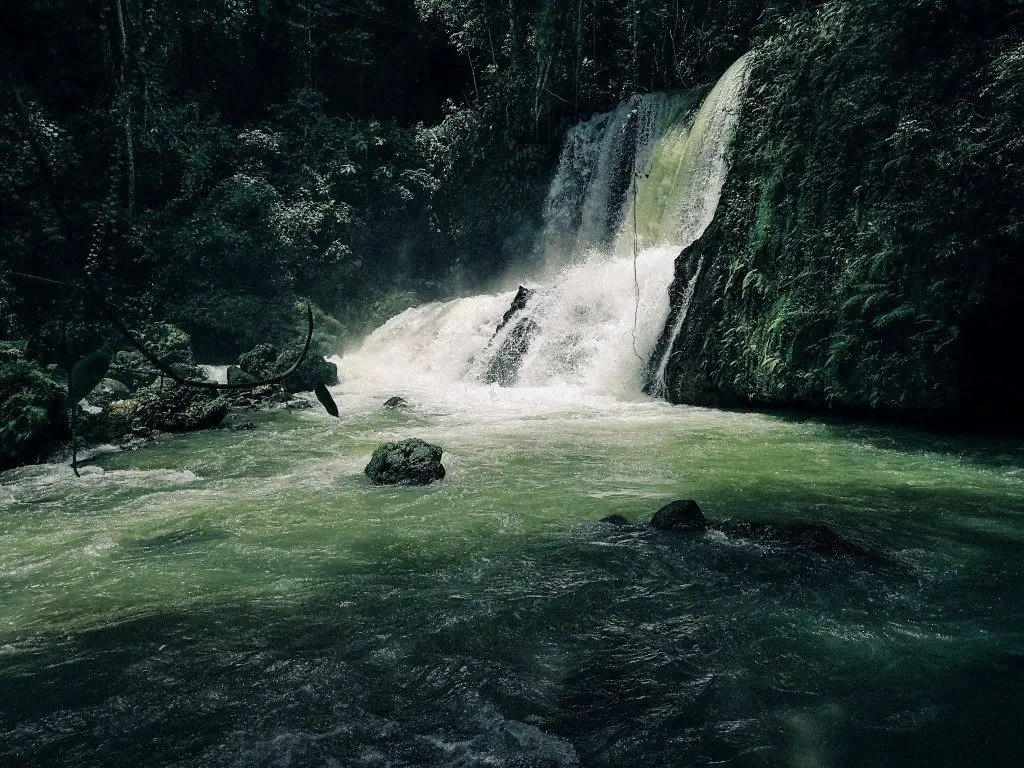 Incidentally, between Montego Bay and Ocho Rios, in the village of Falmouth, you will find another highlight that can only be marveled at four times in the whole world: in the Luminous Lagoon and the Glistening Waters live microorganisms that are set in motion in the Darkness glow blue. The phenomenon is extremely difficult to capture with the camera, so unfortunately I only have this crappy photo for you … but I think you can imagine how crazy it really is.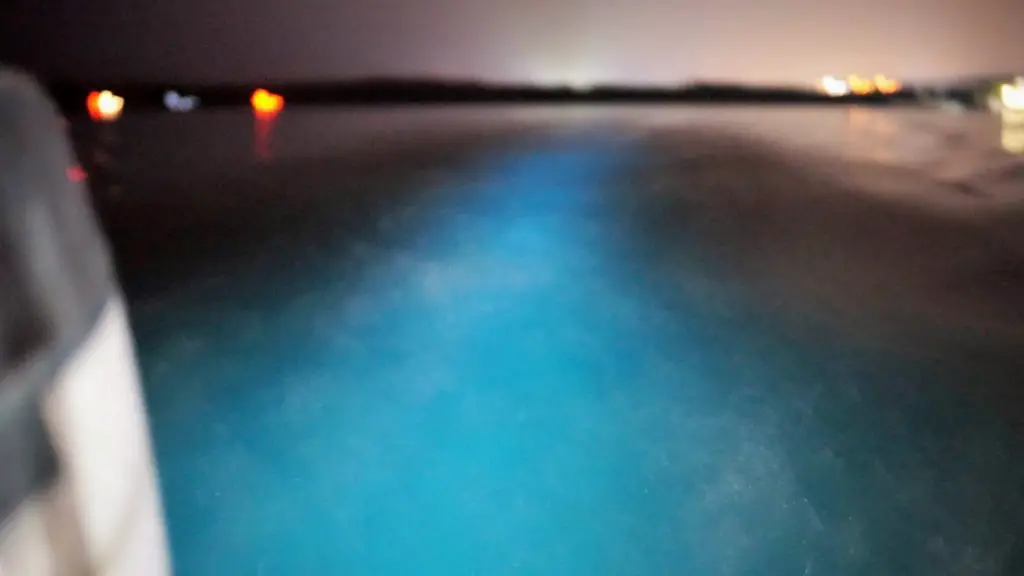 After Ocho Rios, I went to the east of Jamaica, Portland and the region around Port Antonio should be my home for the next few days. Port Antonio is often mentioned in the usual travel guides as another tourist center, but I can tell you one thing: it has little to do with the tourist strongholds of Montego Bay or Negril. Here you finally experience the "real", original Jamaica. The large hotel complexes give way to small guesthouses, there are no more fast food chains, but jerk chicken is grilled openly in the street in smoky bins, the prices are reasonable and as a woman you finally don't get "Company for tonight" every 2 minutes, but can talk to people normally (if you can handle Patwah. Most important phrases: " ALLRIGHT!"and "YEAH MAN!" )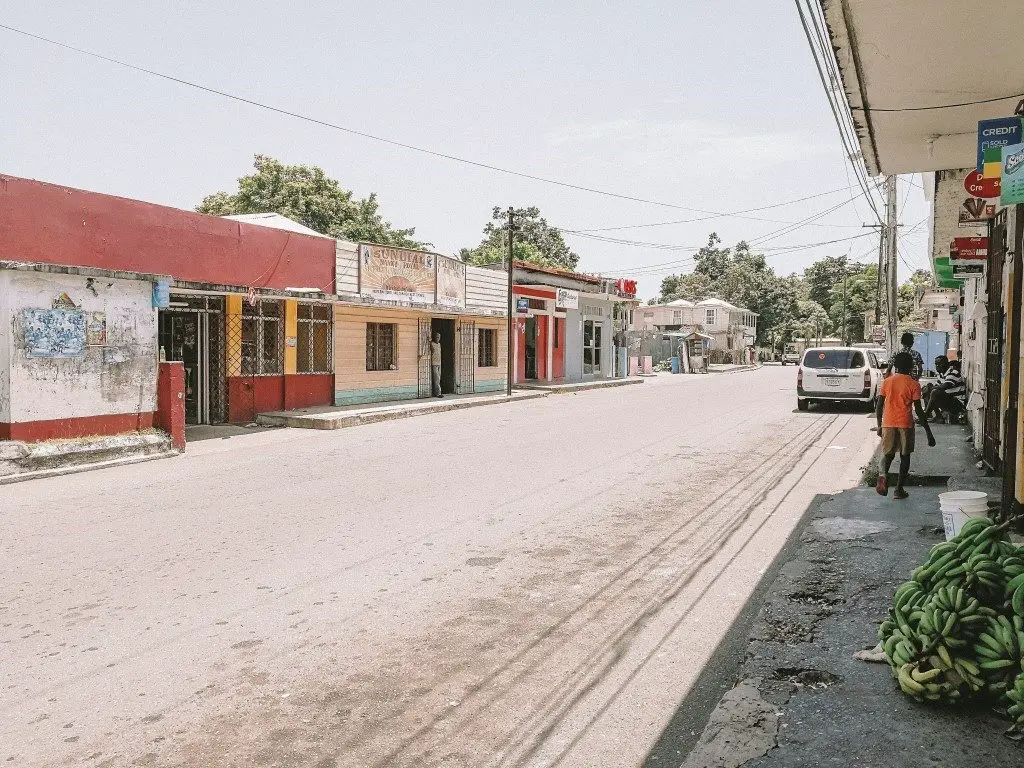 Why did I end up in Portland in the first place? As mentioned briefly at the beginning, my sister lives in Jamaica, more precisely in Portland. I spent most of the time there in the hinterland in the foothills of the Blue Mountains – without internet and without running water. And shall I tell you something? Wasn't bad at all.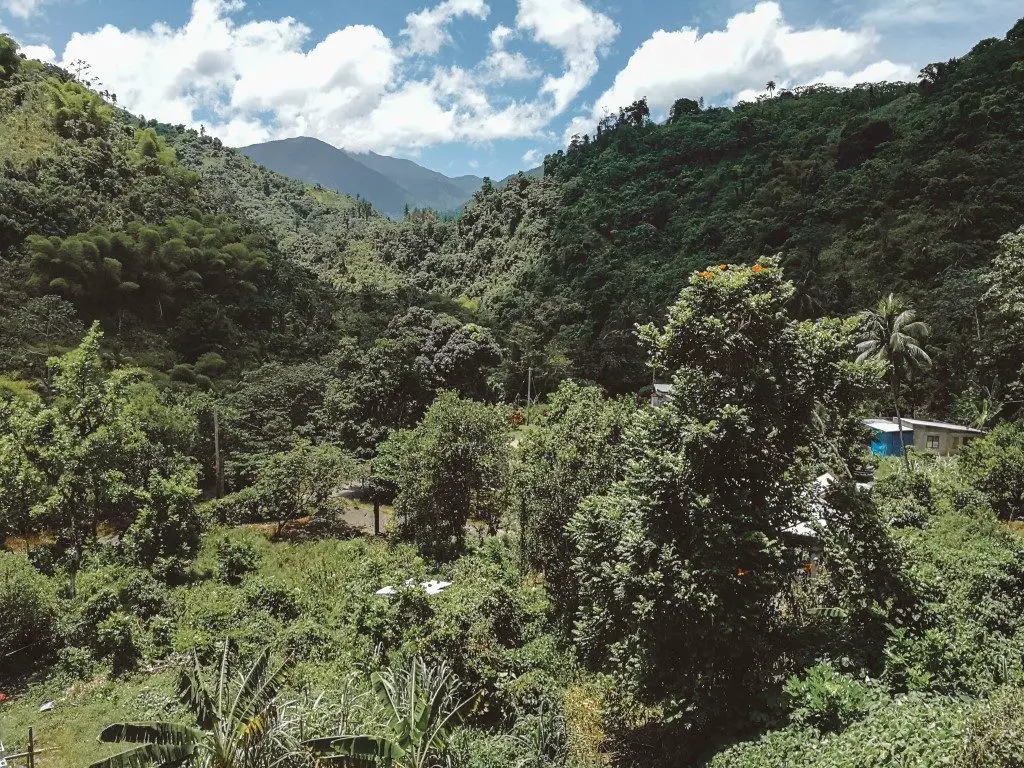 (This is reality, my host. Thank you for letting me show the photo 😉)
The main attraction of Portland, which attracts many tourists for a day trip here – rafting on the Rio Grande – I left out due to cost reasons. Fortunately, there are a few other great things to discover here that are cheaper. Take the Blue Lagoon, for example: this is where warm salt water and cold fresh water mix – swimming in it feels pretty crazy. We rented a kayak at the Blue Lagoon and are now out to sea (which, thanks to an approaching storm, we ended up prematurely).
If you're looking for a nice public beach in Portland, be sure to visit Winnifred Beach (or Winifred, nobody knows). There you will meet a lot of locals, only a handful of tourists and in the evening there is also a little partying here.
In general you always find something in Jamaica that I have never encountered in any other Caribbean island: rivers, rivers, rivers. Since these logically have to end somewhere, this is often the case on a beach … and so one comes across this picturesque picture again and again in Jamaica, in which a river or waterfall, sometimes smaller, sometimes larger, flows directly into the sea on a white sandy beach (Incidentally also on Winnifred Beach). I came across the prettiest river-into-sea-on-dream beach picture quite unexpectedly on a beach called Frenchman's Cove. I was honestly wondering why a beach should cost US $ 10 entry and I was pretty grumpy, but please take a look at the pictures … the blast, right? The following photos were all taken at Frenchman's Cove Beach: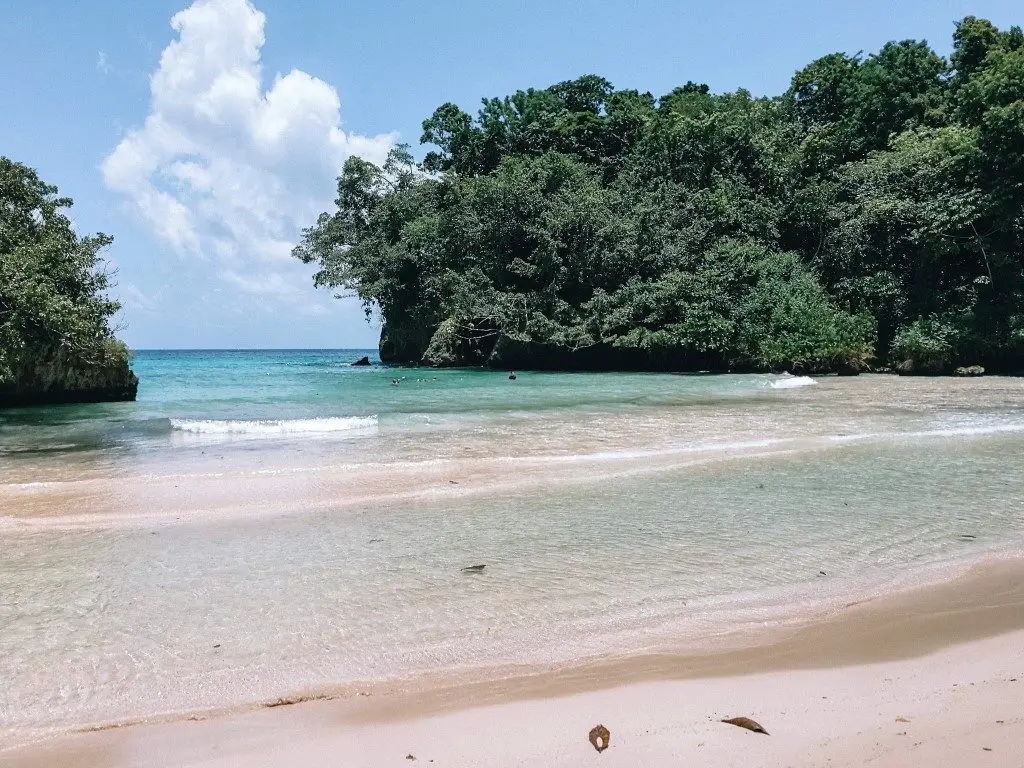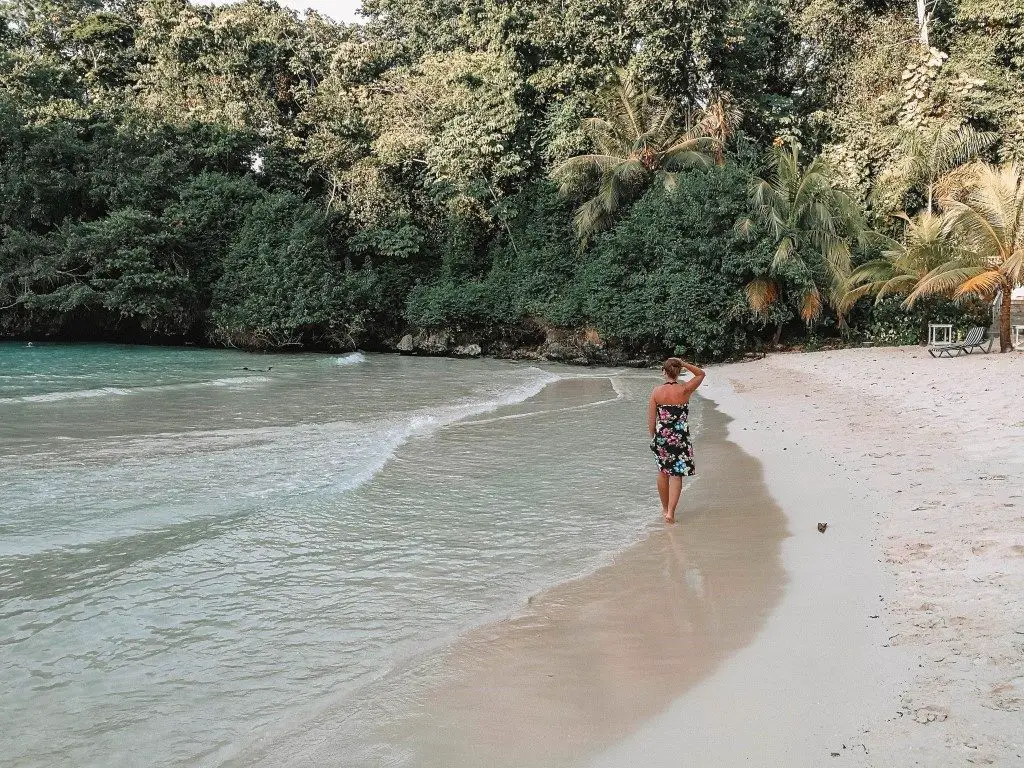 I don't want to lose any more words at this point, just let the pictures speak for themselves 🙂