The Danish capital Copenhagen, with almost 600,000 inhabitants, is one of the smaller cities in Europe, but is one of the most important metropolitan areas in the Scandinavian region. For those who have never been to Scandinavia before, Copenhagen is the perfect start. Although the city is geographically not that far from northern Germany, you will still find a completely different architecture and a completely different cityscape.
You are wondering how much time do you need for a city trip to Copenhagen? Two to three days are completely sufficient to visit the most important sights and highlights on your first visit – but if necessary, you can also do it in one day . In this article, we'll tell you how to do it and what you shouldn't miss.
Sightseeing in Copenhagen
First things first: Copenhagen's main attractions are all in the city center and can be reached on foot. You don't need a ticket for public transport! (However, as with all city trips, comfortable shoes are mandatory)
We have marked the most important spots for you on the map. If you want to save the money for the ticket, make sure that your hotel or accommodation is within this range.
The round tower (round camo)
The best way to start your day in Copenhagen is on a round camo. The Rundetarn is an almost 35m high observation tower in downtown Copenhagen – doesn't sound high and not very exciting? Hm … a definite yes and no. The height is actually sufficient for a beautiful view of Copenhagen, because you will not find significantly higher buildings anywhere in the city. Therefore, the tower is recommended as a starting point, you get a good overview and an idea of ​​where which sights are and how the distances are. In addition, the tower is so centrally located that you are practically in the middle of Copenhagen's shopping street – by the way, one of the longest pedestrian zones in Europe with a length of over a kilometer. So if you prefer to focus on shopping in Copenhagen, this is the place for you.
Amalienborg Palace
Amalienborg Palace is one of the few European castles that is still owned and inhabited by the royal family. It is located in the middle of Copenhagen and can be easily reached on foot, right next door is the marble church, which is also worth seeing and has one of the largest accessible domes in Scandinavia. If the queen is in the house, the changing of the guard takes place every noon at noon.
Costs: The castle can be visited for around 10-13 € (depending on which areas you want to see) .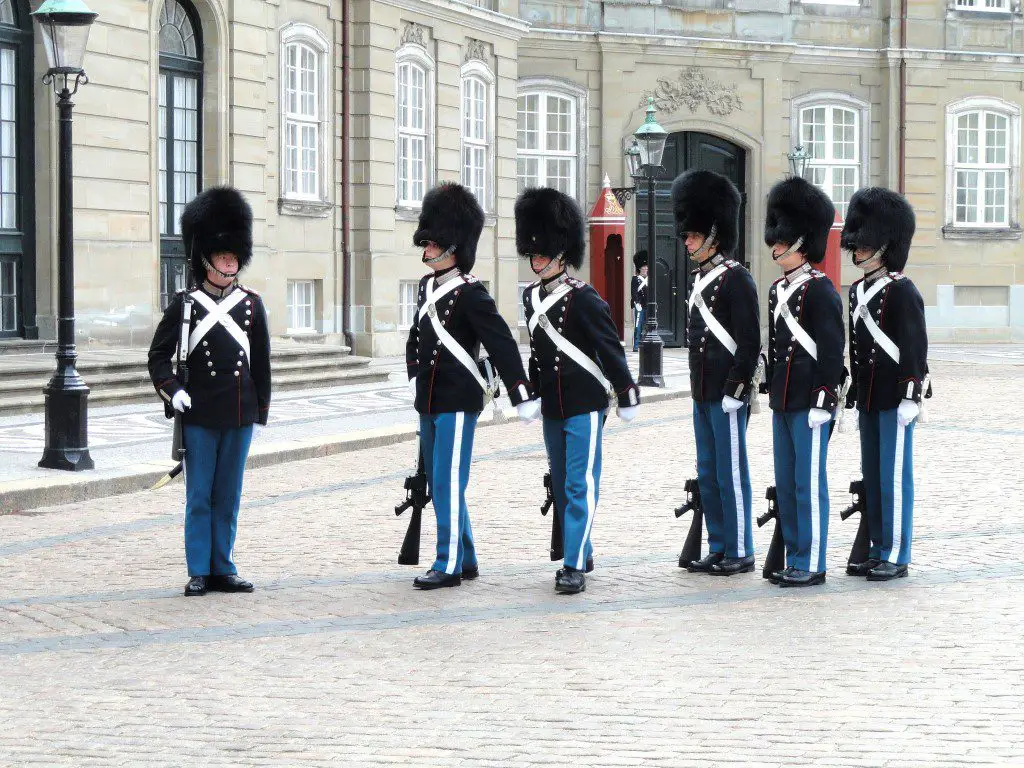 Nyhavn Copenhagen
The Nyhavn, in German new harbor, is probably the image that everyone associates with Copenhagen first. Basically, it is just a small canal that emanates from Copenhagen harbor, but is built with pretty, colorful gabled houses on both sides. Most of the houses were built in the 18th and 19th centuries and have survived the numerous fires that raged in Copenhagen in the last few centuries unscathed, so that they are still very well preserved today. In the past, as is so common in harbor districts, the red light district of Copenhagen was located here. Today you can find a lot of pubs and restaurants here, where tourists can of course pay tourist prices. If you want to avoid that, just sit on the bank for free – the view is the same.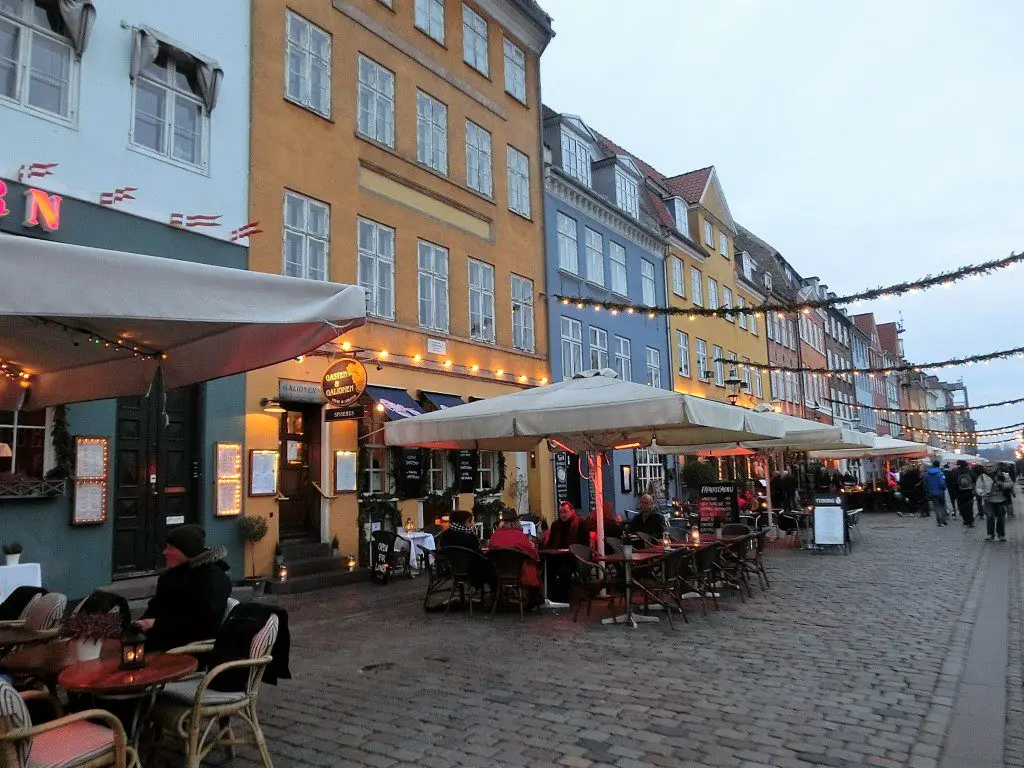 The relatively cheap harbor tours start from here (approx. € 12 per person, duration approx. 1 hour). If you still have enough time or if you are there for more than a day anyway, we definitely recommend a harbor tour! You can book in advance here, unfortunately not – you want to make sure that you can really make on your desired date and a tour, then you can with another provider, whose tour at the Gammel beach (yes, that really his name!) Starts here Buy tickets in advance * .
The little mermaid
In addition to the pretty gabled houses on Nyhavn, there is a second image that each of us associates with Copenhagen: The Little Mermaid. What about the only approx. 1.25 m small statue that is placed on the promenade in Copenhagen? Well … actually nothing. Its construction was commissioned in the early 20th century and it has been there ever since. Sometimes with, sometimes without a head. Why exactly it became the city's landmark – no idea! Probably because she has survived so many vandalism attacks that it has become a running gag.
In other words: the statue itself is moderately spectacular. If you still want to see it, you have to walk for a while because it is not in the immediate city center. Or you book a harbor tour * , then you can at least see it from a distance.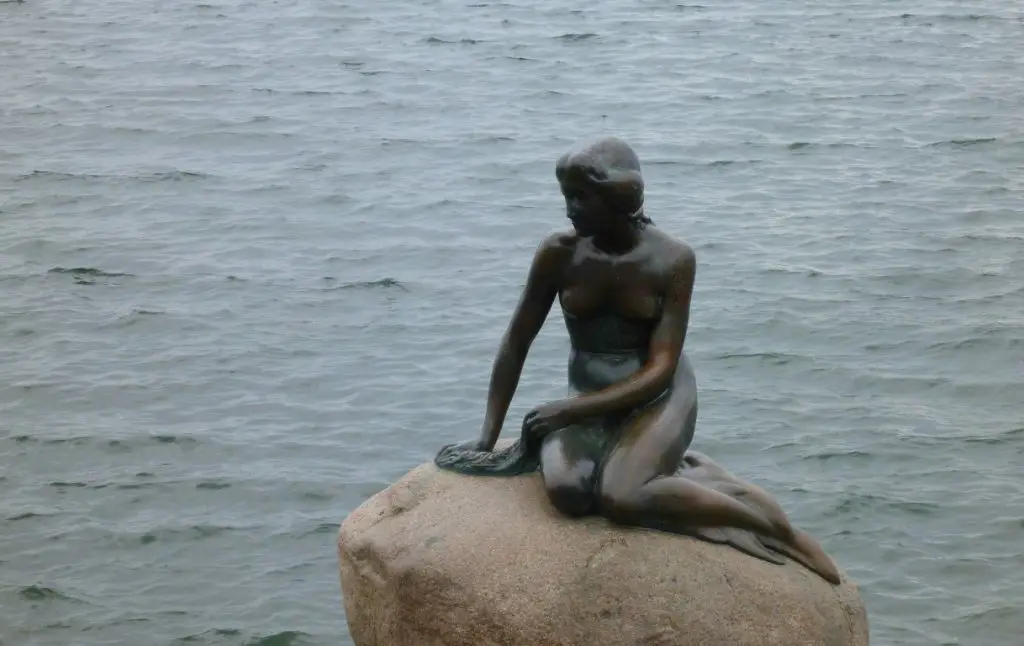 Tivoli Copenhagen
Tivoli is certainly not on every to-do list for Copenhagen, but we would like to recommend it to you. The Tivoli is a leisure and recreation park with a mixture of rides and parks in the middle of Copenhagen's city center. The special thing about it: the park was opened in the middle of the 19th century and is therefore one of the oldest amusement parks in the world. It can certainly not be compared with today's amusement parks; despite the modern attractions and rides, you feel more like traveling back in time. When it gets dark, the park is beautifully lit and you feel a little like at a fair of times long past.
Cost: The Tivoli pricing system is somewhat opaque. Basically, you can get pure entry to the park for around 15 € (110 DKK), and for around 30 € additional (220 DKK) there is a ticket that allows you unlimited use of the rides. In other words: the total price for admission to the park + use of the attractions is around 45 € (330 DKK). For about 50 € (350-400 DKK, there are sometimes offers here) you can also get a small meal in the park.
So there they are, the dreaded Copenhagen prices!
We recommend visiting the park in the evening. Save yourself the rides, the large amusement parks in Germany offer much more for similarly high admission prices. In addition, the ticket including the rides is simply not worth it if you only have 2-3 hours anyway. You can buy the ticket online in advance either directly at Tivoli or you can buy, for example, a combined ticket with a harbor tour * , which saves a little money!