In our post How to: Copenhagen in a Day , we already suggested that Copenhagen is not cheap. If you are only in Copenhagen for a short time, it will certainly not break your neck financially, but if you stay there for a longer city trip of 3 days or more, you will look around quite nicely. That is why we have put together our personal, completely subjective recommendations on how to get through Copenhagen reasonably cheaply and still have a great (short) vacation, for those savory buns among you! Here come ours:
Saving tips for Copenhagen
1. Do not buy a ticket for public transport
Copenhagen is not very big and all major sights are in the city center. To say that you can comfortably walk to them would be too much of a good thing, but they can be reached on foot with the usual pain of a city break. A ticket for the public is a waste of money in Copenhagen. If you want to get out of the city center, rent a bike. You can get bicycles for little money anywhere in Copenhagen.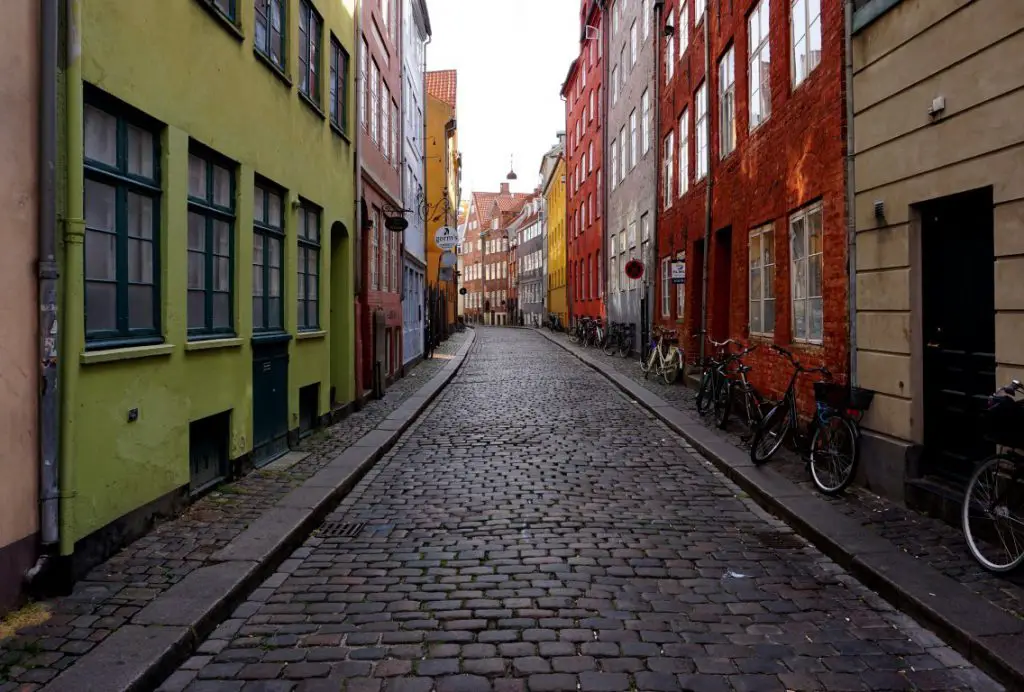 2. Look for accommodation in the city center
Downtown hotels may seem a little more expensive at first glance, but it will save you a lot of time and money by eliminating transportation costs. If you lower your personal requirements a bit or if you are also satisfied with an AirBnB * , accommodation can also be found in Copenhagen at a reasonable price.
We stayed at the Generator Hostel * for about 60 € / night (room including private bathroom) and were more than satisfied. State-of-the-art equipment, everything clean and quiet. In general, the standard in Copenhagen is very high, the cheap accommodation here is not comparable with cheap accommodation, for example in New York, London or southern Europe. So, no fear!
3. Have breakfast in the hotel
Hotel breakfast is always one of those things … mostly it is grossly overpriced and you can eat out much cheaper. In Copenhagen, however, we advise you: Have the hotel breakfast! If the price is below approx. € 20 per person – buy it. To show you the relations: We haven't found a coffee to go anywhere in Copenhagen for less than € 4. And then you haven't eaten anything, not even for lunch. If you have a decent hotel breakfast, you can eat so full that you don't need much for the rest of the day. The Generator Hostel * did us a good service here too.
4. Avoid going to restaurants
Yes, we know that for many people, eating out in a restaurant is part of the process, especially when you are on holiday, you also like to have a good time. The only fact is: it's very expensive in Copenhagen. It is up to you how often you want to afford a restaurant.
We solved the hunger struggle like this: supermarkets and 7 students. For example, we discovered Aldi at supermarkets – no fun ! There you can get cheap drinks and sandwiches for on the go (prices similar to those in Germany). 7 Eleven is a chain that offers relatively inexpensive convenience food. You can find delicious things there too (and the cheapest drinkable coffee we could find in Copenhagen).
If you stay longer in Copenhagen, you should definitely look for accommodation with self-catering options, otherwise the costs will explode if you always eat out!
5. For sightseeing in Copenhagen: Free Walking Tours
We also briefly mentioned this tip in our article How to: Copenhagen in one day : Join a free walking tour! Free … so free? Yes exactly! The tours work according to the pay-what-you-want principle, which is why the guides here also make every effort to offer an exciting and interesting tour. How can you participate? Very simple: the meeting point is every morning on the Rathausplatz, no prior appointment is necessary. Various tours start from there, you can join as many as you want. You can find more information about the tours and guides on Copenhagen Free Walking Tours.
6. Visit the Christiansborg tower
Observation towers in Copenhagen are generally only semi-exciting due to their low construction height, but it won't hurt. You get a great overview from the tower of Christiansborg completely free of charge. Christiansborg is the parliament building of Copenhagen, so it might be on your must-see list anyway. You can find out how to get to the tower here.
7. Install a currency converter app
Sometimes you forget the simplest things. So do we, shame on us. And so, when we met the Danish crown for the first time on site, we sometimes worked like a first grader in the polynomial division. Fail. But I (Katrin) now have a great imitation leather handbag for a mere 95 €. So: Download the currency converter from the App Store ! (Preferably one that you can also use offline abroad ) So you can convert the prices down to the cent at any time and have your expenses better under control.